Looks like this event has already ended.
Check out upcoming events by this organiser, or organise your very own event.
Women In Technology: Ideas. Innovation. Advancement

Wednesday, 18 January 2012 from 18:00 to 20:00 (GMT)
Event Details
The Visible Women Campaign has launched the VW Speaks 'Inspiring the Aspiring' Tour. It is a unique exchange where female speakers from a wide range of backgrounds including Politics, Business, International Development, and Technology will provide insight, debate and discussion on a range of topics relevant to the young women in the world of work and wider society.
Our first event on the tour "Women in Leadership: Why Now. Why Us." hosted at the Royal Commonwealth Society, included esteemed speakers including Carlene Firmin MBE and Channel 4's Secret Millionaire, Caroline Marsh.
This was followed by our Global Enterprise Week event sponsored by accounting firm Deloitte, titled: 'Women in Business: Persistence. Profit. Progress.' Guest speakers included Ellie Patasios Vice-Chairman and Partner at Deloitte and head of the Islington Chamber of Commerce Ronke Lawal.
We're happy to announce the our first date of the New Year:
Women In Technology:
Ideas. Innovation. Advancement  
Wednesday 18 January 2011, 6-8pm
This event will uncover and acknowledge the current leading women in Technology, Engineering and Science, showcasing women who have defied stereotypes, and encouraging other young women to pursue careers in STEM. It will also provide a platform to explore digital media, marketing and consumerism in a technological age.
Speakers on the night include:
·        
Belinda Parmer, Founder of Lady Geek
Belinda is the founder of Lady Geek and Lady Geek TV which has recently been awarded Best Internet Company 2011 by RED magazine. Lady Geek helps make technology more accessible and appealing to women and young girls.
Lady Geek's clients include Xbox, Dell, Nokia, Vodafone, Microsoft, Ubisoft, Sony Ericsson, 1000 heads & YouGov.
Belinda set up Lady Geek because she was frustrated (and bored) by the way technology companies design and market products. Despite the fact that women account for 4 out of every 10 technology purchases, technology and gaming companies continue to patronise professional women by 'pinking up' and 'dumbingdown' their products and marketing. Since launching the business 18 months ago, Lady Geek Recruitment has been born to address the fact that only 17% of the tech workforce are female.
Belinda has spent her career in marketing and advertising. She has worked in some of the world's most influential advertising agencies such as Saatchi & Saatchi & Ogilvy. She has been advising and partnering with technology clients for over 14 years.
Debra Lam, Senior Policy and Sustainability Consultant, Arup
 An experienced and sustainability consultant. Debra has advised the Vietnamese and Phillippines governments, and the C40, a group of 40 of the world's largest cities. She was named one of Management Today's "35 women under 35", and has spoken at conferences for UN Habitat, the World Bank and ICLEI. 
·         
Nike Folayan, Telecommunications Engineer, Mott Macdonald; Chairperson AFBE UK
      Nike Folayan is a telecommunications engineer consultant with a leading engineering
consultancy (Mott MacDonald) and has worked a variety of Railways and Highways
projects within the UK and in Africa.
Nike has a PhD degree in Electronics (Antenna Technology) which she gained while
researching work for Harada Industries limited (the world leader in the field of
Automotive Antenna Systems). Nike is also the chairperson of AFBE-UK a non profit
organisation which aims at challenging and inspiring people of BME origin to enter
the field of engineering and to make enhanced contributions to their communities
using engineering as a platform. Nike is a volunteer mentor at Croydon and in 2008
won the Precious award for 'Inspiring leader in the workplace". In 2011 Nike was
featured in the "20 for the future" category in the 2012 Powerlist for Britain's 100
most influential people of African and Caribbean heritage.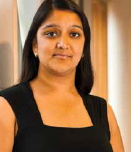 Sanju Pal, Teach First '06 Ambassador, Consultant at Accenture, Founder of RISE,www.rise-online.co.uk

Sanju graduated with a First Class Honours degree in Mathematics and completed an MSc in Operational Research and Finance from the University of Southampton. She taught Maths at Mulberry School for Girls in Tower Hamlets, London, where her pupils achieved outstanding results that contributed to the Maths Department's improvement from 51% A*-C at GCSE in 2007 to 63% in 2008. Sanju won the 2008 TF Learmonth School Project Award for the Enterprise Challenge programme that she devised to connect students in the UK with students in rural India. In 2009, with support from Teach First, UnLtd and HSBC, Sanju founded the charity RISE to address educational disadvantage in rural India and promote social enterprise and global citizenship in students in the UK. By day, Sanju works as a Consultant for Accenture in their Operations service line of Management Consulting.

When & Where


Elevation Networks
22 Upper Woburn Place
, WC1H 0TB


Wednesday, 18 January 2012 from 18:00 to 20:00 (GMT)
Add to my calendar
Organiser
The Visible Women Campaign
The Visible Women (VW) Campaign is a women in leadership campaign that seeks to challenge the under-representation of women in certain industries and senior management poisitons. The VW Campaign is part of Elevation Networks.